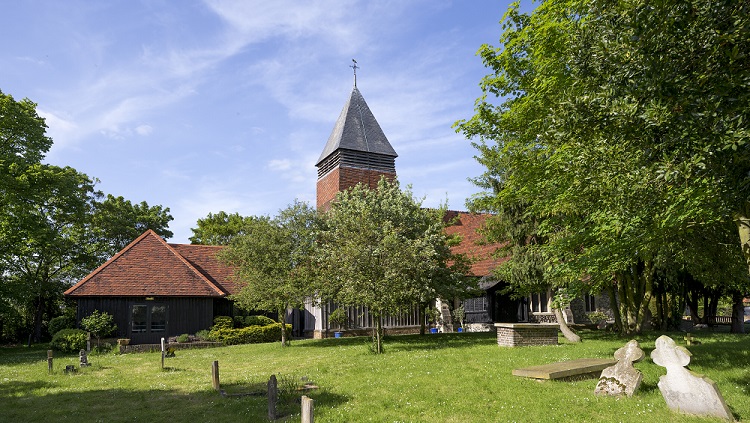 St. Mary the Virgin is the parish church for Bulphan and part of the United Benefice of Orsett, Bulphan and Horndon-on-Hill.
For details of services click here.
BULPHAN CHURCH: A BRIEF HISTORY
The Church of St. Mary the Virgin stands towards the far end of the main village of Bulphan. The walls are of limestone and flint-rubble, modern brick and timber-framing. The Chancel, Nave, Belfry and South Porch are apparently of late 15th-century date but the church was very considerably repaired and partly re-built in the 19th century when the Vestry was added and the external walls were refaced so that little of the earlier building remains.